Wine is poetry written by the winemaker.
Mineral. Velvety. Soft. Our wines.
A velvety Pinot Nero warms the soul on chilly days. A fruity "Sonnengold" is summer in a glass. A "Morgenrot" rosé shines as brightly as the sunrise. Our wines impress with their exceptional drinkability and distinctive character: The stony soils of our vineyards give them an intense minerality and the extraordinary Alpine-Mediterranean climate of Val Venosta/Vinschgau allows the grapes to ripen to perfection. We harvest the grapes precisely when they've reached the ideal ripeness – without compromise.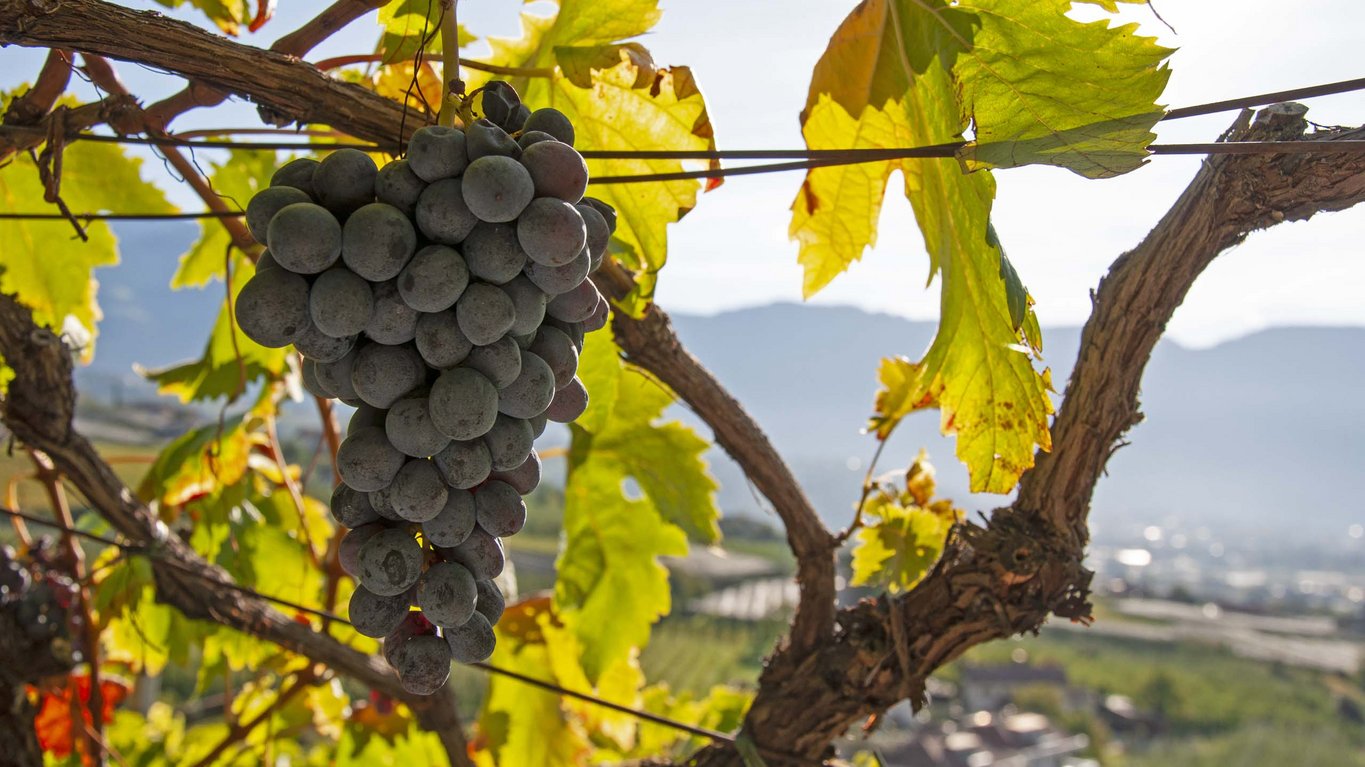 Order our wines for delivery to you at home using our contact form. Or pay us a visit, taste your way to your favourite wine, and sample some light bites from Jutta's kitchen in our sunny winery garden or rustic wine parlour. You can also buy selected wines at good wine stores.